Under-plaster screen roller blinds version HR10-ZIP
Our assortment of screen blinds is completed from April 3, 2018, with the under-plaster screen blind version HR10-ZIP.
Screen roller blind HR10-ZIP
The screen roller blind HR10-ZIP becomes invisible thanks to the box hidden inside the wall in front of the window and the lower rack that is fully integrated into the box, which means that the screen blind is not visible from the outside view.
Installing the entire unit is very simple. If you want to replace the screen cloth, this can be done very efficiently and simply by removing the bottom of the box cover, loosening the clip mechanism and extracting the wound-up roll.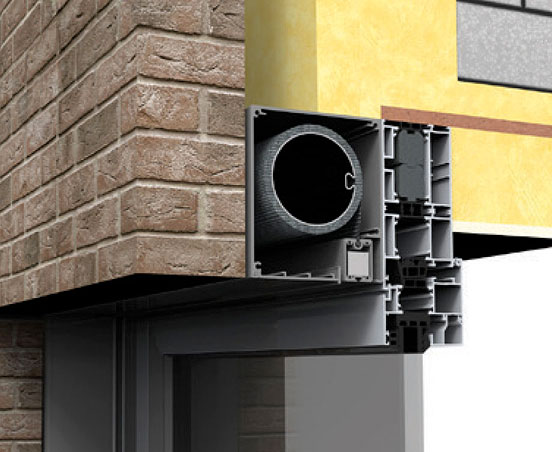 Advantages and benefits of HR10-ZIP
Box integrated in the wall in front of the window,
No perforation of the building shell,
Fully-integrated lower slat in retracted position,
Suitable for low-energy and passive houses,
Wind resistance up to 140 km/h.
Basic dimensions
Version
Width (mm)
Height (mm)
Guaranteed surface (m2)
Min
Max
Min
Max
Max
motor
655
4500
501
4500
14
Basic colour versions of profiles and guide slats

Reduction of surcharges for screens
In connection with completing the assortment of screen blinds, there is a reduction in surcharges for individual screens, which also takes effect from April 3, 2018.
See detailed information about the HR10-ZIP screen roller blind.